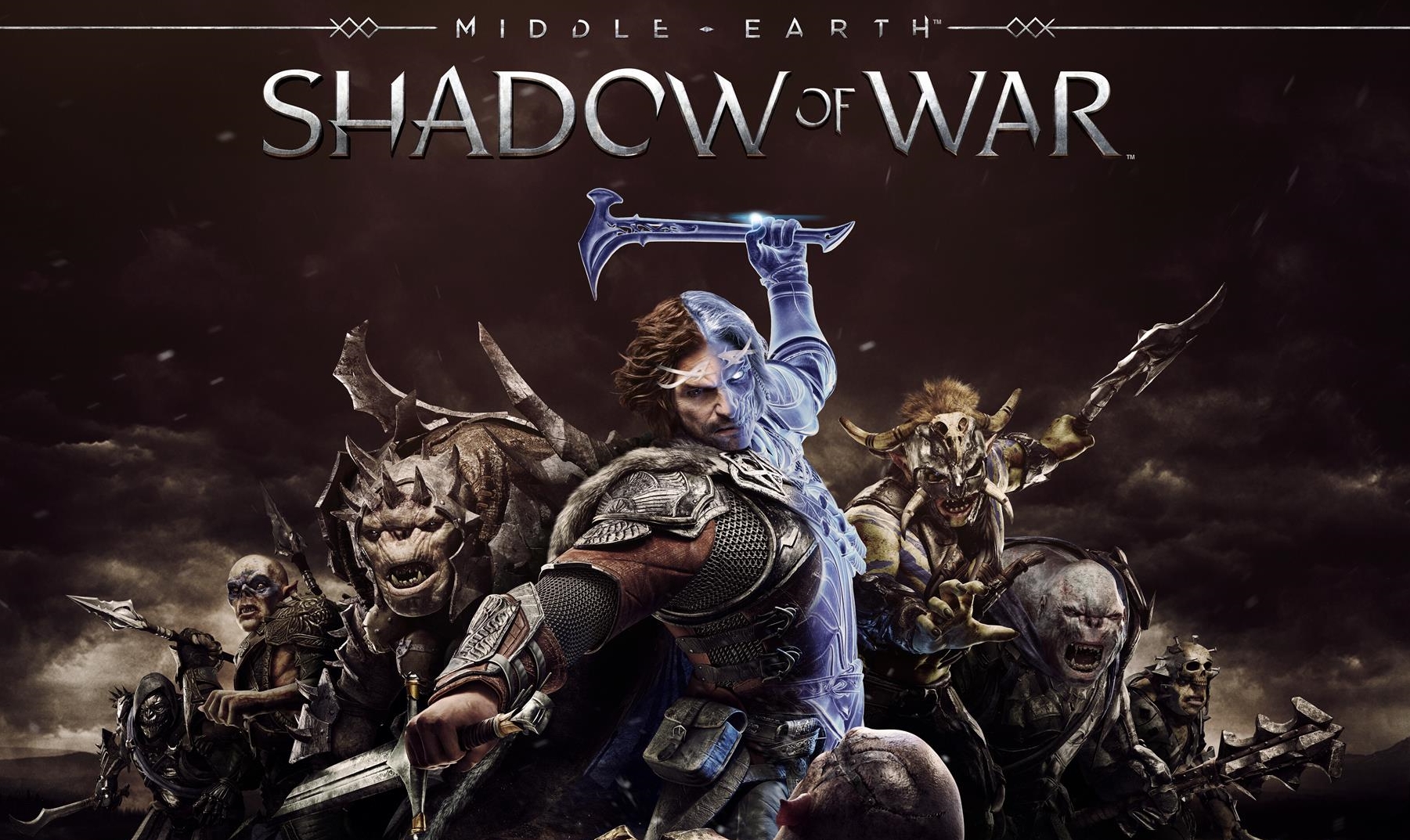 For any true Lord of the Rings fan Shadow of War is simply a must! It has a very authentic LOTR feel and places you right back behind enemy lines in the boots of your favourite Ranger Talion with the infused spirit of Lord Celebrimbor. Together they are back slaying orcs and taking names! As of yet I am not too far into the game so I will give you a brief review of aspects that I have encountered thus far without giving away the plot completely!
Lets jump in(to Mordor!).
Difficulty
Middle-earth: Shadow of War has three difficulty settings. Easy – to play through and enjoy the story. Normal – some features of the nemesis system are implemented but not the whole experience as well as captains and warlords are easier to fight. Nemesis – This gives you the full experience of the nemesis system which makes Middle-earth: Shadow of War such a unique games. That being said don't expect to cruise through this game without dying, ALOT!
Captains and Warlords
Stepping into Mordor you will find many foes but along the treacherous way you will encounter Captains and Warlords, these brutes are more ferocious and powerful than their underlings. In Shadow of War after defeating captains they will come back after a time, but unlike Shadow of Mordor, these captains come back changed Orcs or Goblins, definitely not in a good way either! They will look different, fight differently and even say different things!
With my luck I have found the only orc captain with some South African heritage. His name is Shaka and I have killed him multiple times. First time killing him I didn't use an execution to kill him I just kept on pounding him until he succumbed to my blows. Second time I used an execution but ended up chopping his arm off and stabbing him through the stomach. The third time he died by poison and this gets me excited to see how he returns and whether he returns at all, they say third times the charm…
Captain's quests
A large part of Shadow of War consists of building an army to fight the might of the evil armies! With this you need to dominate enemy captains and make them see that your way is the right way, and better than dying! Dominating enemies will turn them in your favour and they will do your bidding. When you dominate a captain and want him to do something for you command him to either fight another captain, become a warlord's bodyguard, which can be very handy when you need him to betray his boss and kill him so you don't have to. In the previous game these events would be marked on your map and you could do them as you please, well, things have changed in Shadow of War, you now have a time limit. If you decide to interfere with enemy missions you lose a turn on the other outstanding quests. Each quest has a three-turn limit and then it resolves itself.
This makes the game little bit more interesting because you think of sending a weaker captain you control against a stronger enemy captain and help him out but that is not always the case. Sometimes you give that weaker orc up to get two stronger captains because of the time limit. This gives the game a very strategic aspect when it comes to picking your battles. You sometimes need to lose the battle to win the war. In the words of Cersei Lannister: "this is the game of thrones, you either win or you die"
Dominated Captains
The developers really changed it up when dominating a captain or warlord compared to the first game. In Shadow of Mordor once an orc is dominated he is forever loyal to you and the only way for him to leave your army is to die. In Shadow of War orcs get dominated and join your army but don't think that is a done deal. Certain races, Orcs and Ologs, have a little trait called "blood brothers". Once you dominate one of these and then try to slay one of their own expect a betrayal from one of your once "loyal" captains. I experienced this first hand during a particularly tough battle with an Orc when out of nowhere 4 of my "captains" arrived and in an act of betrayal proceeded to help their brother in beating me into submission!
How to train your Dragon, I mean Orc
As mentioned before Shadow of Mordor the only way to improve your captains and warlords level are by doing commanding them to do missions. In Shadow of War you get a second choice…Pit Fights! First rule of Pit club is nobody talk about Pit club! No really this is way better than doing missions, it gives you a better sense of how your captains fight and of course anything goes in these fights. Any traits they have for extra troops, mounts, traps and bombs are in the fight. You can't partake in these battles but it sure is awesome watching a angry Olog turn a Orc into moosh!
Final Thoughts
All in all it's a good game. Monolith did a stand-up job and improved a lot on the first game to really showcase Shadow of War as a bigger and better and improved in every way from Shadow of Mordor. It's a game that will keep you busy and if you get bored with the single player , just head over to the online conquest section where you try and take over other players fortresses. I did not mention this in my review because I have yet to try it. Only part that leaves a slight bitterness in my mouth is the dreaded loot boxes. In my opinion this has become a cancer in the modern games. I prefer to embrace the grind to make my captains and warlords powerful rather than fork out some of my hard earned cash on a virtual improvement.
If you like the first game you will love the second, new comers to the series should check out some specials to find Shadow of Mordor to really understand and appreciate this game.
My Final Rating for this game is 8 ½ out of 10
written by Willie Botes, Edited by JP du Preez