Ever wondered if you are really getting the most out of your awesome investment that you have purchased?
Well this article will give you a couple of Tips and Tricks on how to get the most out of your Xbox One console and make you a Pro among a sea of Noobs.
Expand your storage with a External Harddrive
We all remember the days where 500gb use to be plenty of space (am I giving away my age…)  but the fact is now a days 500Gbs just isn't enough.  Luckily if you have a external harddrive that is USB 3.0 and has a larger capacity than 256Gb then you can use that to expand your storage on your Xbox one.  Just pop it in to one of the USB drives in your console, head over to the storage section of the settings and format that drive to the Xbox format ( follow the prompts)  and as easy as that you have expanded your storage!
Check how much data your Xbox is using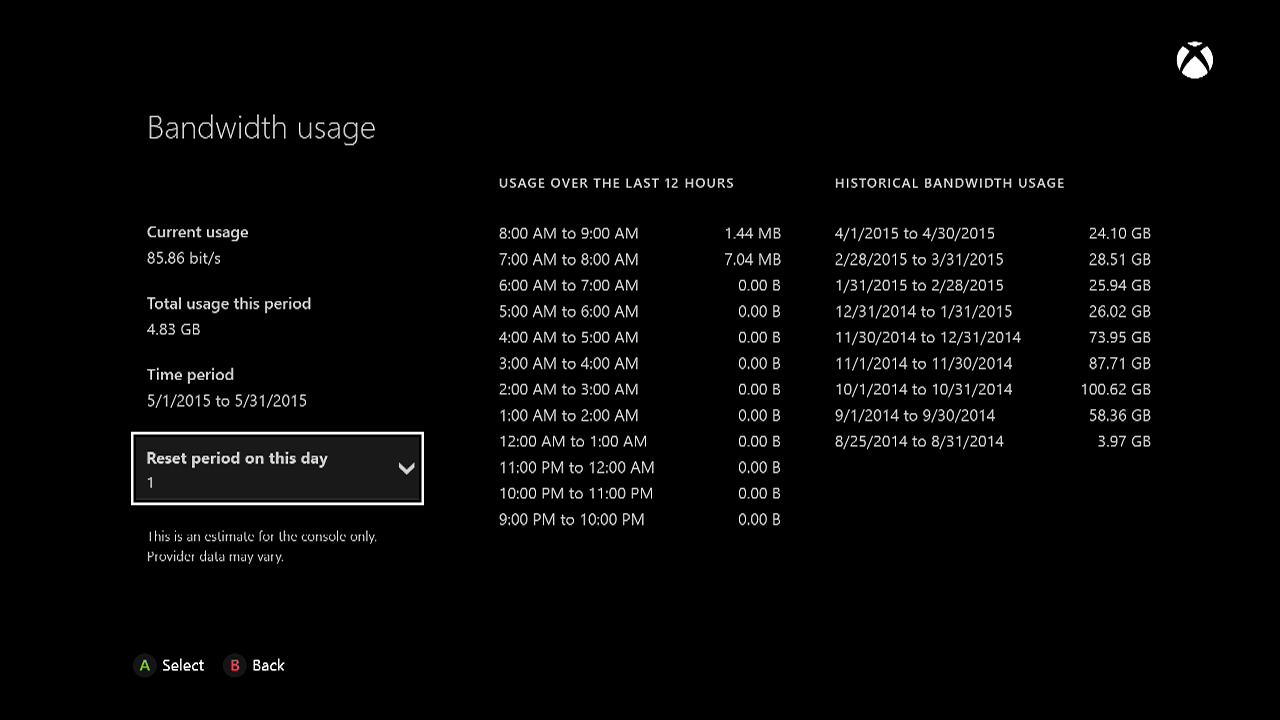 We all know how expensive internet and data costs are and we all try to keep track of our data usage as best we can.  Luckily Microsoft has once again come to the rescue providing us with a built in bandwidth monitor right at our fingertips.  Just simply head over to Settings – Network – Bandwidth Usage.
No more needing to to try and figure out where your months data has gone and who your should blame for it!
Backward Compatibility
Most of us come from the xbox 360 days and we usually all have a fairly large game library but now we have moved on to the Xbox one generation and now your 360 library is just gathering dust.  Fear not you do not have to revert to your old console to experience the magic of the past.  With the new Backward compatibility feature you can now play most of your library, be it digital or disc based, on your xbox one.  With disc based games simply pop the disc into the drive and let it install and start gaming!  Digital games will show up in your ready to install list as normal!
Now go and dust off that Red Dead Redemption and start playing it and all these titles
Play Anywhere Games on Xbox one and Windows 10
Are you going away and can't take your trusty Xbox along?  Do not fret nor fear, Microsoft has you covered as always, introducing Play Anywhere!  With Play Anywhere you can now start a game on your Xbox one and when you leave your home and fire up your PC and play that same game, you can continue right where you left it.  This initiative from Microsoft will currently only be available on specific titles such as Gears of War 4, Forza Horizon 3, ReCore, Sea of Thieves and State of Decay 2.  Important to note that these titles you will purchase it once and be able to play on both platforms
Always on Feature
No one likes to come home and be excited to play that game that you have been burning to get your hands on but you turn your console on only to find there is a update to do first.  With the new Always-On feature this will be a thing of the past.  this feature, found in the power option, will leave your console in a semi- on state which will allow it to check for and do updates even when the console is "off" this way you will always arrive home to a updated and ready to go console!
I hope this article will help some of you become more adept at using the magical console that is the Xbox one!  I have only scraped the surface of what this console is capable of so in future articles i will address more of the features.
thanks for reading.