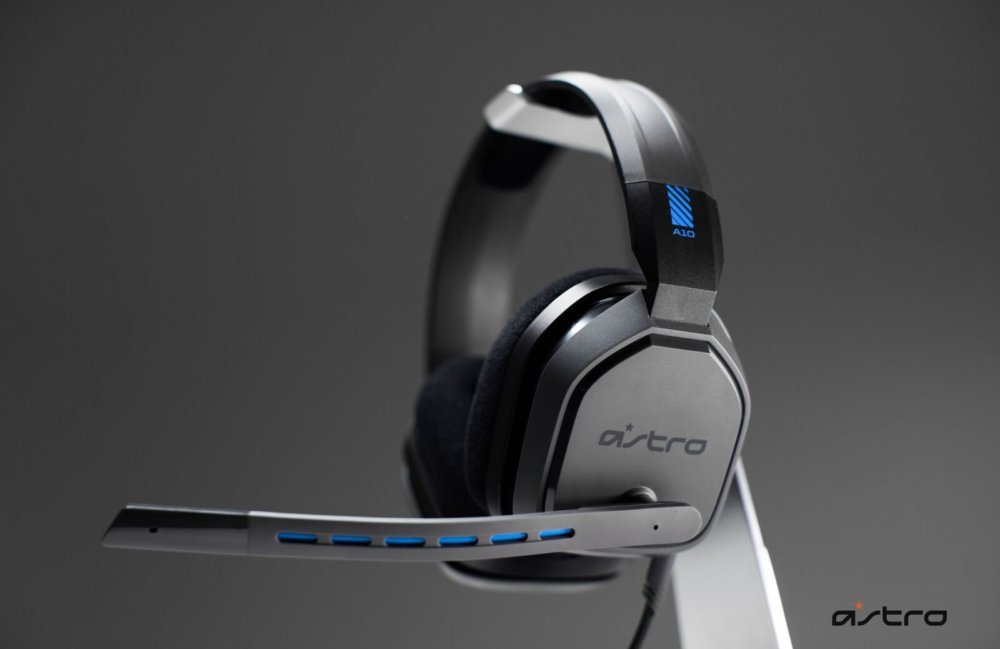 When most people think or hear Astro they think expensive, flashy premium headsets, and they are not wrong. the Astro A40 and A50 range are exquisite headsets, one being a wired version and the latter, a wireless version. Astro are known for making exceptional headsets and I, using the A40 TR's as my everyday headset, can vouch for that. You have to fork out some cash if you want to get into the Astro market… Until now!
The A10 ( and even A20) are both premium headsets priced in the budget and middle sector market respectively. So when the Astro A10's arrived at my desk from Megarom Interactive I was very excited to give them a go and to see how they stack up against its big brother the A40.
Unboxing
I was lucky enough to be given time with the Astro A10 with the M60 mixamp that plugs into the bottom of the V1 controller. The packaging is good quality as you would expect from Astro and inside the box you don't find much but a quick setup guide ( which is not really needed) the headset, mixamp with cable and a spare 3.5mm cable to use if you have a V2 Xbox One controller. Personally I would like a sticker or 2 so I can show off that I have a Astro headset.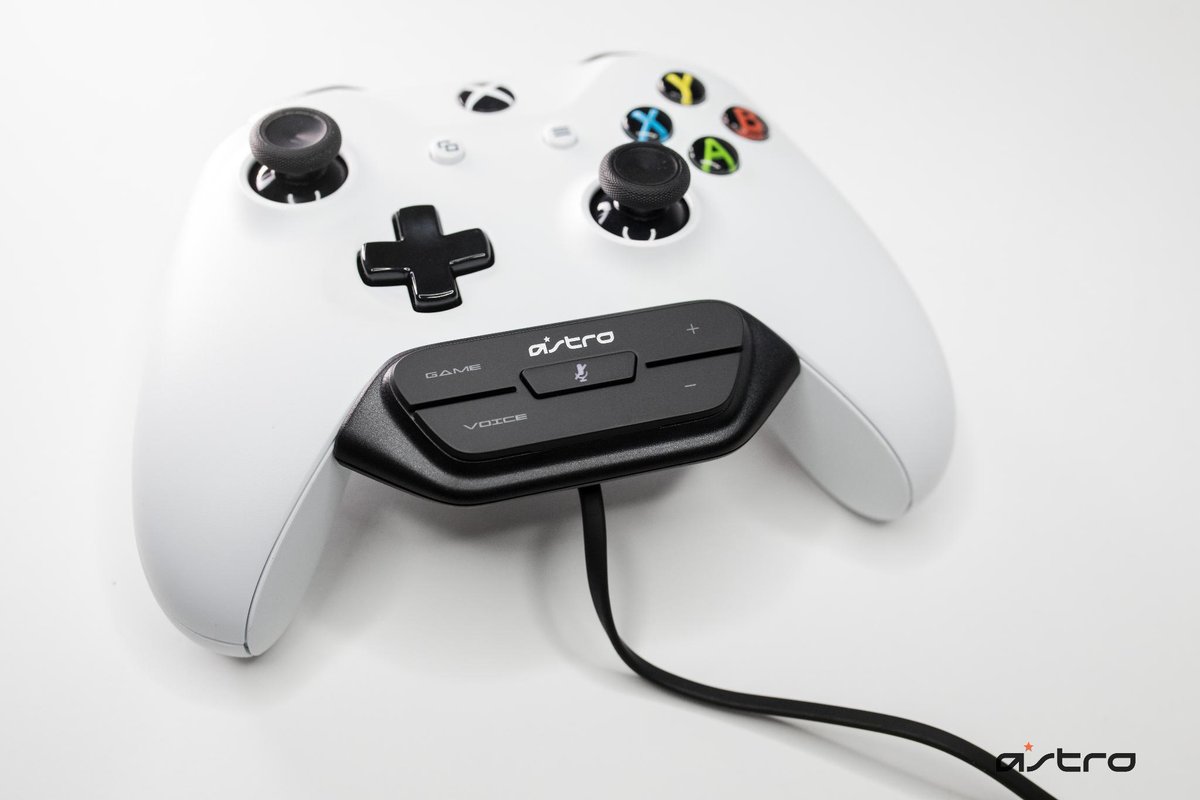 Upon first inspection and feel the A10's feel light, yet not flimsy light that you would be concerned that they might break. Build looks and feels good, using hard plastics instead of the more chrome and metal approach of the A40 which is surely the reason for the distinct difference in price tag as well. The boom mic is fixed to the one side of the headset and can fold away nicely when not in use.
Comfort and use
Putting the Astro A10's on are very pleasant, starting with the earcups. They are nicely padded with good quality foam allowing for a snug and comfortable fit and good seal without making your ears get too hot. I do find the earcups being slightly shallower and smaller than the A40's but my ears never touched the sides or the inside of the earcups so normal ear size gamers should have no problems in that department.
The headband has adequate padding which is perfect for those marathon sessions. The headband, as advertised, is extremely flexible and can be bent and rolled in many forms but I did not feel comfortable testing this out but it is good to note that the headband allows for lots of flex so large heads or large hairstyles will be accommodated comfortably.
The M60 Mixamp which simply plugs into the bottom of V1 xbox controllers really is nice and simple to use. It comes with a simple 5 button layout, a volume up and down, a mute, which is centrally located and lights up when you are muted, and 2 mixer buttons allowing you to increase, in steps, the mix between game or chat volume. The only thing I would have liked to have seen on the M60 mixamp, like its bigger brother the M80, is a equalizer button. During certain games I found sound to be a little tinny, but after playing with the in-game sound settings I was fine. This would be a nice-to-have feature and makes tweaks easier.
Sound
Astro has a interesting design when it comes to their sound. When you buy a budget level headset from most brands you expect a budget sound. Astro takes this and throws it out the door. They have one 50mm speaker system that they use in ALL their headsets, yes if you have A10 or a A50 you are using the same speaker. That is why, for its price the A10 delivers top class sound.
Using the mixamp like previously stated needs a tweak or two to get the sound just right but from there they are amazing. I plugged the A10's into my PC first to try out some music. It is good to note that the A10's support Dolby Atmos and Windows Sonic on PC and Console.
Sound is really spectacular, bass is deep yet not overpowering to the point that it may drown out the mids and highs. Mids are solid and clear and highs are sharp yet not ear piercing!
Going over to the mixamp and console gaming the bass takes a little dip but the crispness of the highs and mids are exceptional. Playing games like Rainbow 6 Siege I could hear the slightest of creaks in the floor or a spent cartridge from a rifle dropping to the floor, 2 rooms away! Alternatively when I went over to the dark environment of Vampyr the living and breathing 19th century London came to live with the A10's allowing me to hear the dogs barking in the distance and the scurrying rats from the sewers.
Final Verdict
If you are looking for premium sound at a budget price I think the Astro A10's is a no-brainer. All round quality is superb and Astro after sales service is top class I have personally had great response and service from them. The A40 and A50's are visually more impressive and use more expensive materials. The A10's are visually more subtle but is distinctly Astro. All-round a good buy.
A special thanks goes to Megarom Interactive for sending me this headset to review.